Cable Ties are a fierce, tense rock'n'roll trio. They take the three-minute punk burner and stretch it past breaking point to deliver smouldering feminist anthems.
Jenny McKechnie channels her struggles into songs that resonate deeply, giving voice to feelings often buried in modern life. Shauna Boyle and Nick Brown are a rhythm section anchored in Stooges primitivism – hammering out a bedrock for Jenny's guitar pyrotechnics and vocal wallop. With post-punk and garage rock forged together by a relentless pulse, these three friends summon a rhythmic tide to deliver songs that turn latent anxieties into a rallying cry.
Cable Ties released their second album Far Enough in March 2020 on Poison City in Australia/New Zealand and renowned US label Merge Records for the rest of the world. And now they bring their fusion of heavy riffs and a social conscience to The Rails.
With support from Darwin's own post-pop punk outfit The Ovulators.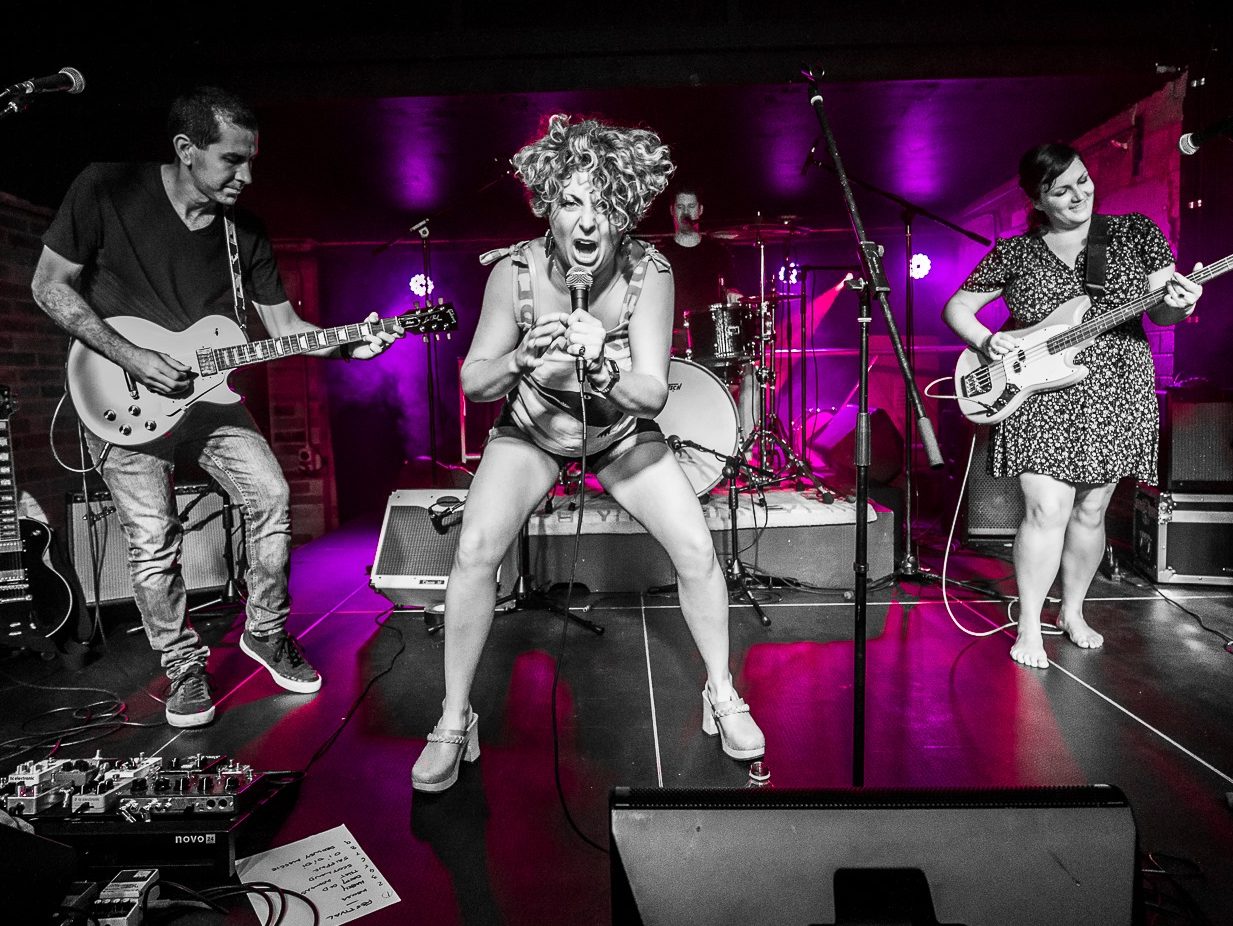 Born out of unbridled energy, in a celebration of one of the greatest monthly occurrences and the reason we are all here, The Ovulators celebrate life, feminist rebellion and all things in between. Bursting onto the eclectic Darwin live scene three years ago, The Ovulators create a wall of indie-pop rock that get audiences writhing around the dancefloor, sweating and dancing like there is no tomorrow.
Reviews
'

Signature mix of tight, danceable rhythms, staticky guitar playing and intense vocals.

'

Rolling Stone




'

Invigorating and body-rattling.

'

Paste Magazine
Credits
Cable Ties photo Spike Vincent