Darwin Festival at Brown's Mart delivers ten top arts experiences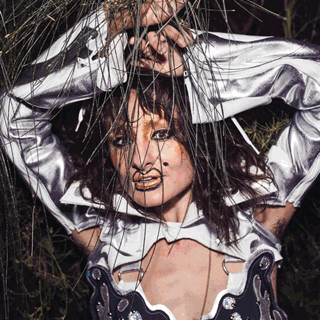 Our program at the iconic Brown's Mart is a feast for the senses, as we bring you a packed program of theatre, dance, comedy and cabaret.
A Russian and an Australian walk into a bar… No, it's not the start of a joke, it's the premise for Dirt, a spine-tingling and seductive theatrical exploration of sexuality, solidarity and persecution that will have you hooked.
Meet Maureen – the working class glamour queen with more than a story or two to tell. In the joyous Maureen: Harbinger of Death, theatremaker Jonny Hawkins takes you on a journey of exquisite storytelling brimming with witty repartee.
The young and young at heart (especially those who grew up in the 90s!) will love Tröll, a darkly comic and inventive one-man show from New Zealand in the vein of Stranger Things.
We're inviting you upstairs to the Rehearsal Room for a punk rock mix tape interactive storytelling experience – The Cold Record – from America's genre-bending, adventurous theatre company, Rude Mechs.
Dance fans will fall in love with TWO, a playful new physical theatre work about friendship and collaboration that celebrates Indian cultural tradition with dynamic contemporary dancer Raghav Handa and maestro Tabla musician Maharshi Raval.
If you're looking for a laugh, we have four very different comic talents to tickle your funny bone.
New Zealand's Barnie Duncan turns Brown's Mart Studio into a nightclub for Bunny, his new work that is both a love letter to clubbing and exploration of grief.
Lou Wall takes you down a rabbit hole to the darkest corners of the internet in their quest to join the Illuminati in a cabaret production that is a hilarious combination of stand-up, original songs and deranged PowerPoint presentation.
Alt-comedy ace Vidya Rajan brings you an hour of fun, obsessed as she is with the big questions (will I reincarnate as a dung beetle?) and the small questions (does mother love me?).
Scout Boxall invites you to experience the exhilarating highs and devastating lows of living with bipolar, in a daring show that deftly treads the boundary between theatre and comedy, underscored with an immersive original electro pop soundtrack.
If wild cabaret is your thing, then you'll be excited to learn that self-styled Cabaret du Sex Clown Betty Grumble is back! Her latest show is poetry, tribute, a rock 'n' roll performance art collision, love scene and revenge fantasy all in one. It will be a LOT of fun.