Following the huge success of Distanced Duets in 2020, we're bringing it back to the gracious surrounds of the heritage Audit House.
You're invited into the intimate drama of chamber music, an experience that can't be replicated online or in a huge auditorium. Two musicians and two instruments, each completely dependent on the other, listening and watching intently, sensing the most subtle of cues, responding instantly and flexibly to share their lines and weave their individual instruments together.
With a choice of three different duets featuring strings, flutes and guitar and an eclectic program, Distanced Duets 2.0 is the perfect Festival listening experience.
An Evening with the Roccoconuts (Tuesdays)
Spend an evening with the phantastic Darwin duo the Roccoconuts and you will never think about chamber music the same way.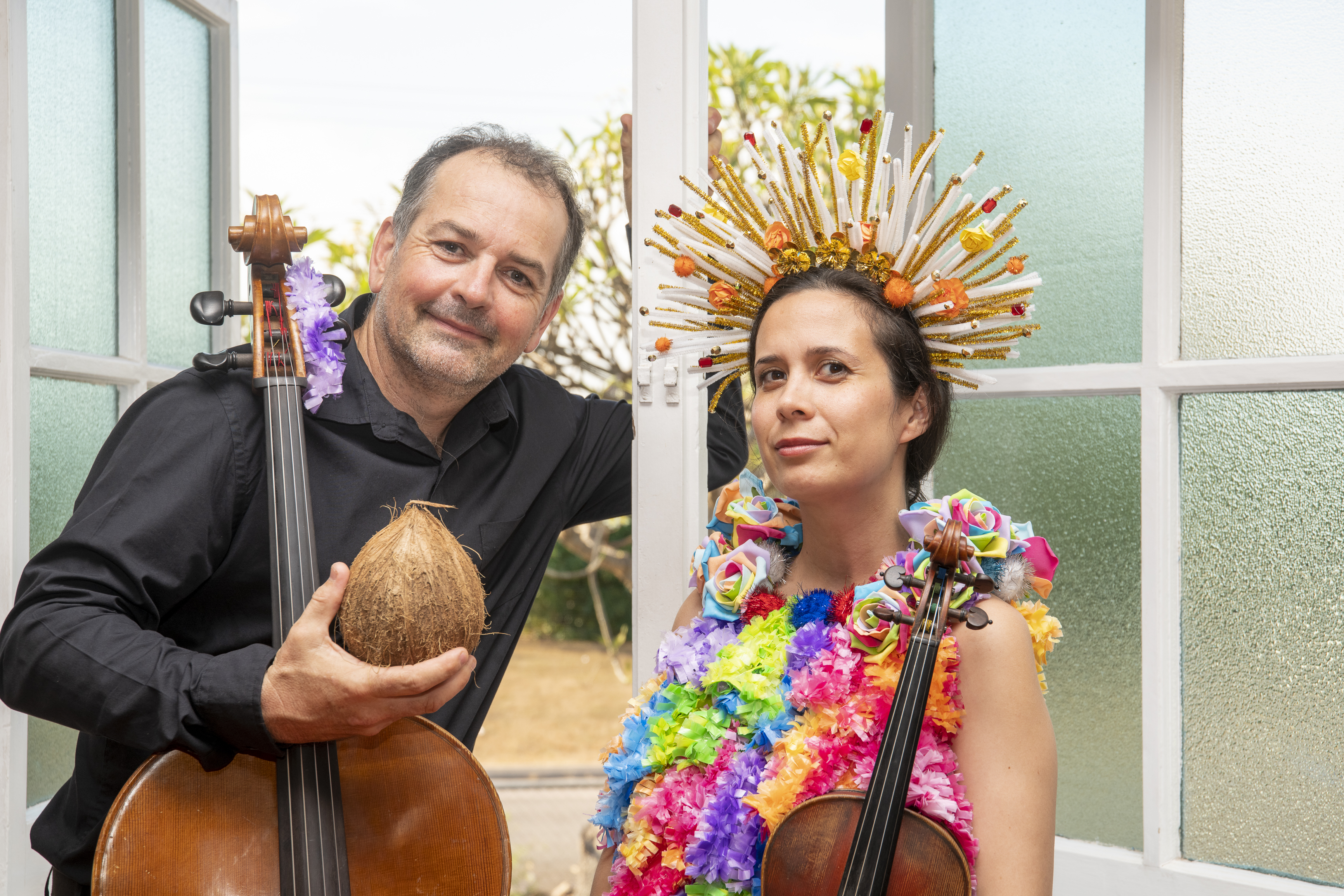 Jon Tooby (cello) and Tara Murphy (violin) invite you to a fabulous evening of astounding playing and surprising, entertaining, and frankly crazy performances. You will hear best-loved classics, little known works of both famous composers and infamous composers, surprising new music and creative reimaginings of famous repertoire.
Welcome to the 70s (Wednesdays)
Come for a musical ride into the 70s, a pivotal decade in every century.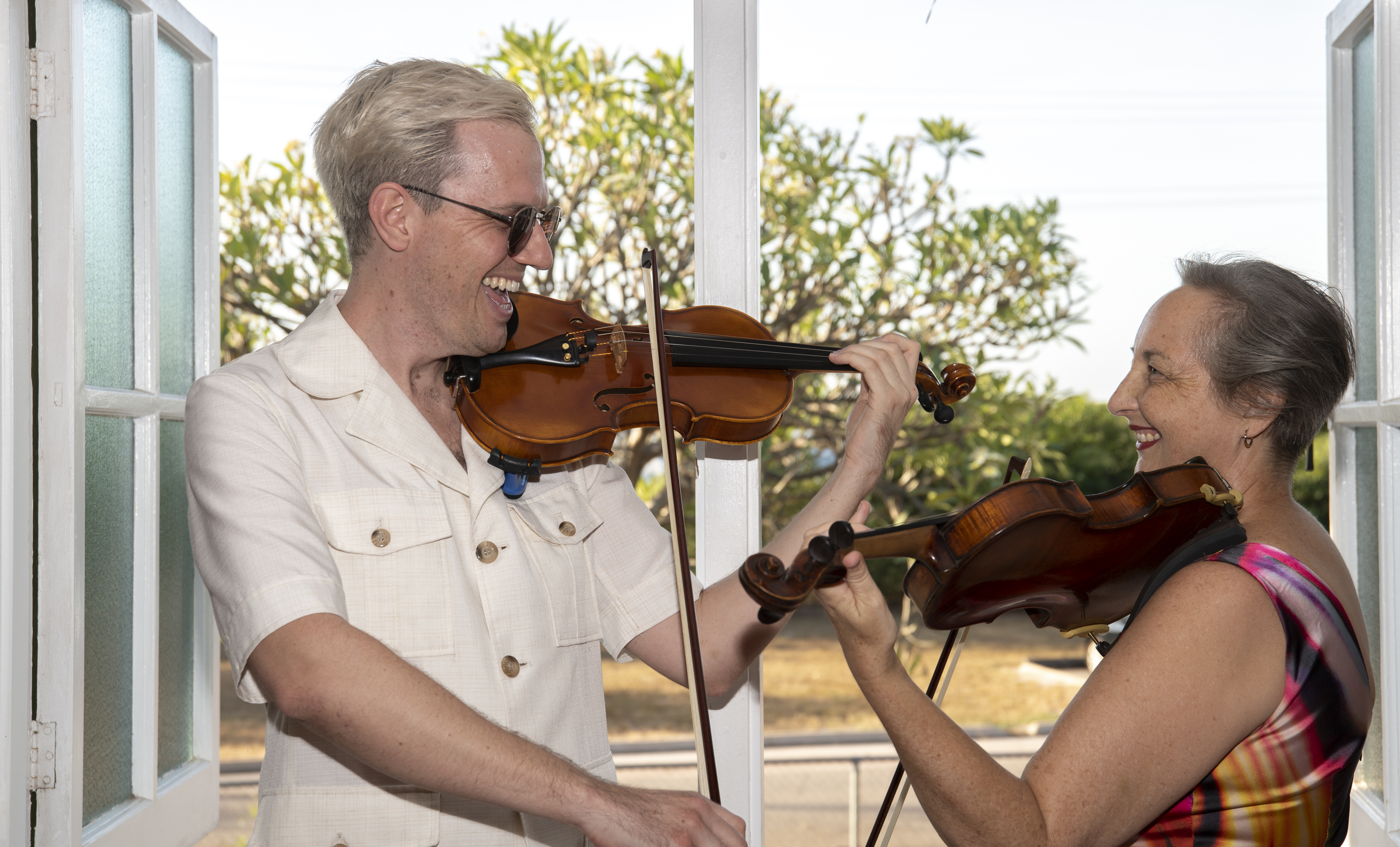 Join Ania Tait and Kyle Walmsley for an evening of classical string music celebrating the 70s, from 1470 to 1970. Hear the music and the stories of composers and key performers of the times. There will be tales of gender and grit, passion and mischief through erudite narration and divine performances of the string duet repertoire. Which works will bring back memories for you? Which works will you hear for the first time?
Dawn to Dusk – Music for a Dry Season Day (Thursdays)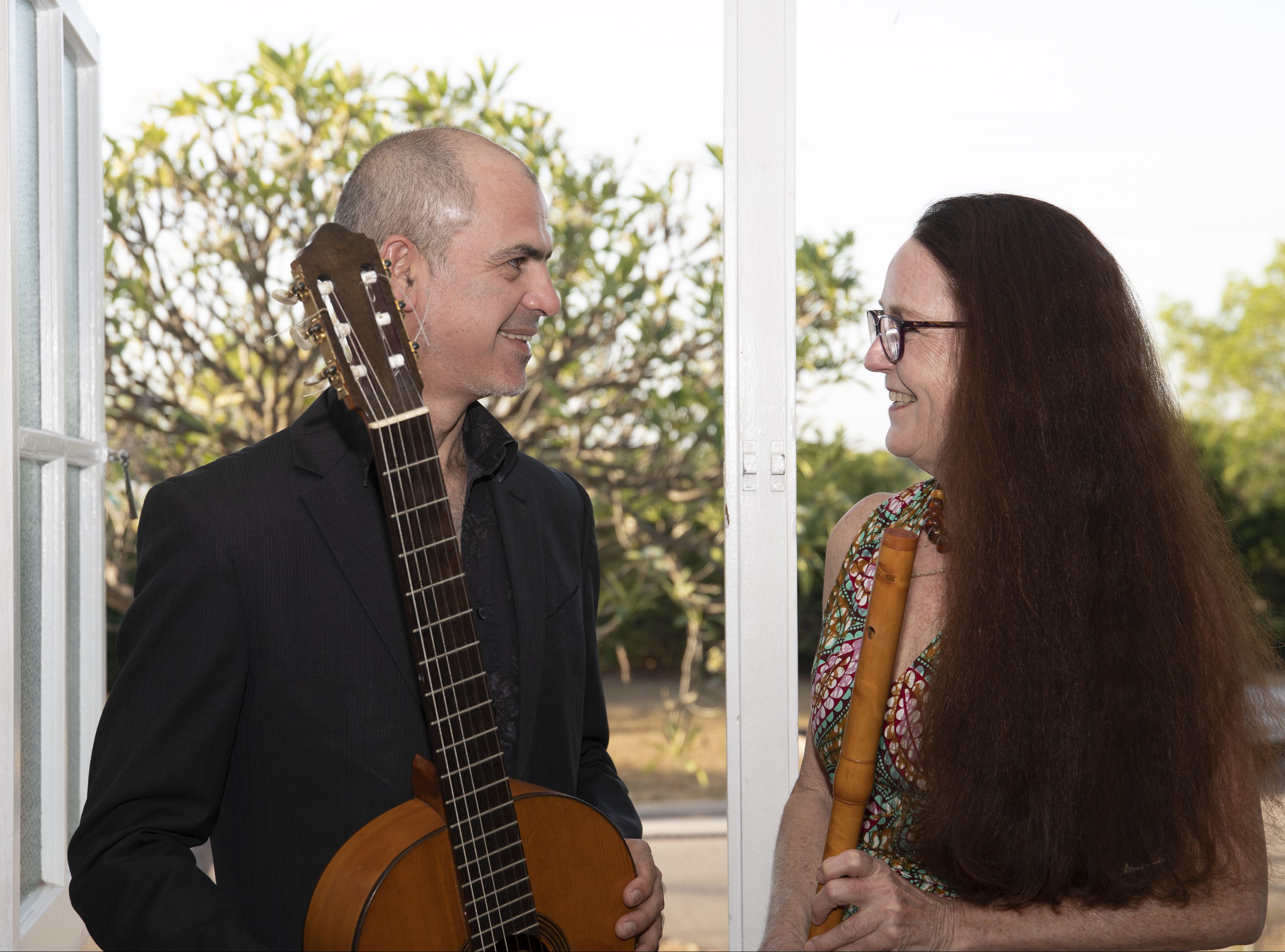 This is chamber music for lovers of the Dry Season. Claire Kilgariff on flutes and Francis Diatschenko on guitars create an evocative soundscape of the beauty of a dry season day – from moonset to moonrise. Revel in music that drips with morning dew, sparkles with bird call and soothes like the evening breeze. An eclectic mélange of music including flamenco, baroque, renaissance, contemporary and Australian will leave you tranquil and prepared for your next Darwin Festival adventure.
Credits
Main photo Elise Derwin
Artist photos Paz Tassone