Music, NT Artist
Northern Territory/Australia
GABRIELLA COHEN
With David Garnham & The Reasons to Live
More Info
In the sea of flash-in-the-pan artists, Gabriella Cohen's music is timeless, not bound to any genre or trend.
Whilst keeping true to her laidback, tongue in cheek demeanour, peppered with throwbacks to 60's girl groups and a Lou Reed-esque drawl, Cohen has transcended the borders of her own musical limitations, presenting to us a new and evolved musical landscape. Pitchfork hailed her as a "clever and wise-cracking songwriter", and Rolling Stone has predicted she'll be a household name in no time. She's been nominated for the prestigious Australian Music Prize, not to mention was an AIR nominee for Best Blues and Roots Album for Pink is The Colour Of Unconditional Love.
She's toured the world and shared stages with Devendra Banhart, Rodrigo Amarante, Warpaint, Marlon Williams, Foxygen, Brian Jonestown Massacre… What can't this woman do? Word on the street is that she's an actress now, starring in a feature film, Paris Funeral 1972, shot in Europe, daaarling. Hear her live at The Rails supported by Territory faves David Garnham & The Reasons to Live.
David Garnham & The Reasons to Live look like truckers but sing like angels. Despite coming from the tropical North these fellas are as dry as desert boots. Part larrikin, part broken bird, part bleeding heart, Garnham himself is awash with contradictions. His songs trail close behind in a mix of hope and hopelessness.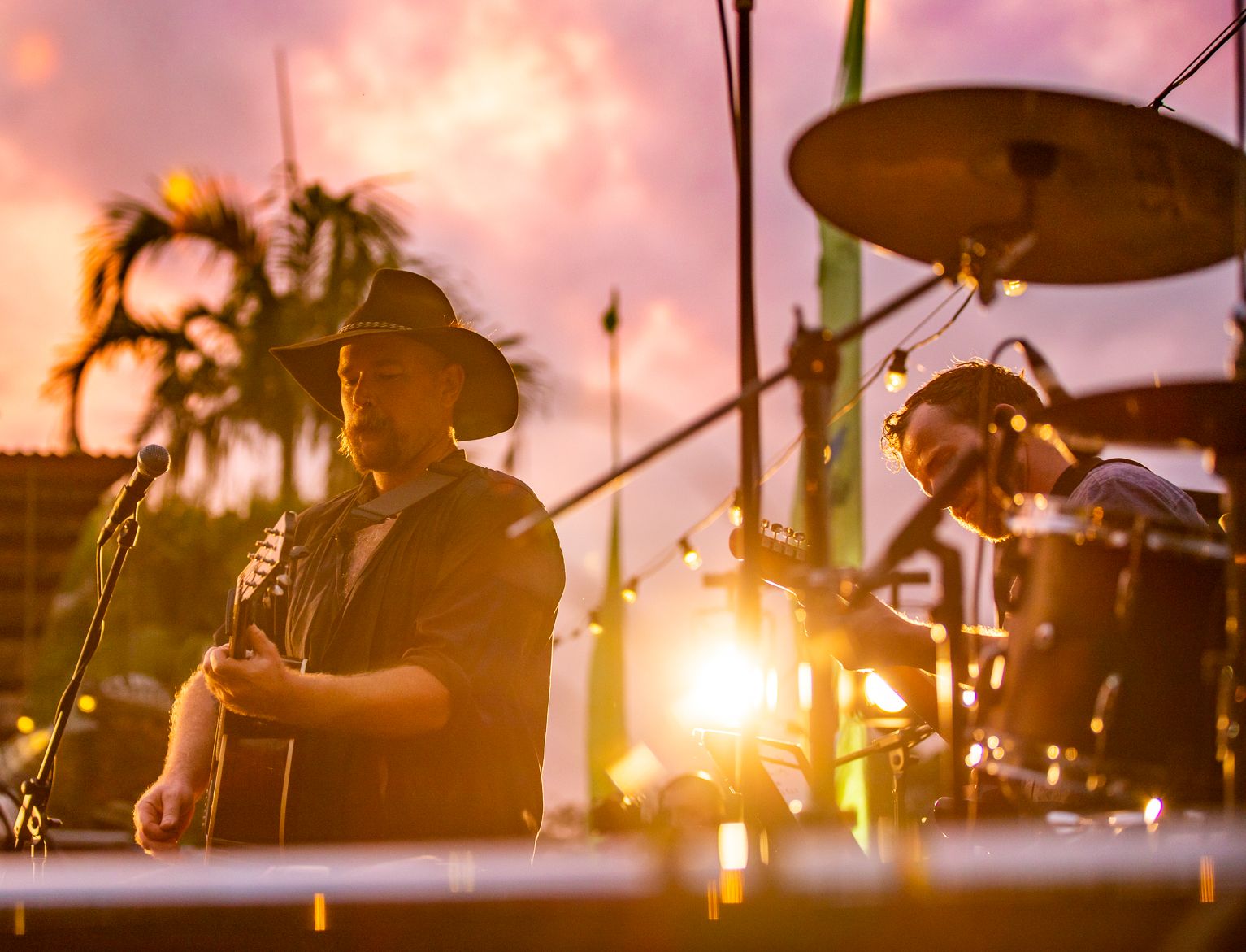 Reviews
'

Charming, mercurial rock

'

n

'

roll blessed with vocal harmony, and genuine idiosyncrasy.

'

Sydney Morning Herald