Start your Festival night right with a free gig from great local talent.
Every night from 6.30pm as you kick back in Festival Park waiting for your show to start, you can enjoy great tunes from some of the shining stars of the NT music scene.

Thu 5 Aug – Caiti and James (6.30pm)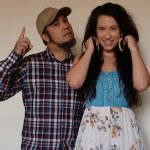 Caiti and James have been playing music together for a long time. The influences entrenched in their spirit range from the prohibition blues and soul of the USA's Deep South, to the sometimes dusty, sometimes lush landscape that is their home in northern Australia. With a mix of original songs, salutes to old favourites and interpretations of unknown classics, Caiti and James offer that grounded connection of the human sound; vibrations that are good for the ears and soul.
Thu 5 Aug  – DJ Relaxative (8.15pm)
Relaxative (Nick Cooper) is a vinyl party hero, curator and selector who spins straight up 60s, 70s and 80s rock and pop, R&B (the REAL kind), blues, and country. Settle in as he comfortably navigates funk, soul and disco through to dance and electronic. You're sure to hear an old or new favourite.
Fri 6 Aug – The Changes (6.30pm & 8pm)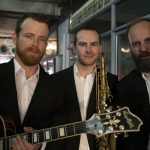 The Changes will light up the Kolsen Bamboo Bandstand stage with two sets of exciting jazz, blues, soul, bebop and fusion. Come down early, grab some food and a drink, and let The Changes put a smile on your face as you soak up the festival atmosphere you've been craving.
Sat 7 Aug – Alice Springs World Chamber Orchestra (6.30pm & 8pm)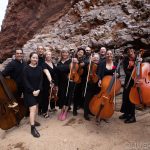 A firm Festival fave, ASWCO has been praised by local audiences not only for their cross over of styles and genres, but also for their flexibility in adding great depth to their diverse repertoire from Mozart to Piazolla and Radiohead and from Elena Kats-Chernin to Arvo Pärt and Lady Gaga. This year's performances will see the Australian premiere of Kevin Bishop's Kurdish Fantasy, and works by American Australian Hollis Taylor paired with Indian Inspirations by John Napier and Ashok Toc.
Sun 8 Aug – Sally Balfour (6.30pm & 8pm)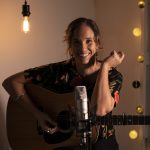 Central Australian singer/songwriter Sally Balfour is a folkie by heart, but with a whole lot of country in her soul. She hits the stage with her guitar and ukulele in hand, to perform deeply personal songs.
Tue 10 Aug – Lilly Sideris and Greer McKay (6pm)
Wed 11 Aug – France is Burning (6.30pm & 8pm)
Thu 12 Aug – Lena Kellie (6.30pm & 8pm)
Fri 13 Aug – Crystal Robins & Band (6.30pm & 8pm)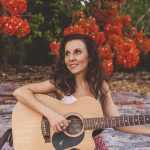 Darwin based songwriter Crystal Robins brings to the stage a sweet mix of indie-folk and alt-country stylings, accompanied by a full band of NT talent. The performance will feature songs from her recently-release first EP 'Wildfire', as well as new unreleased original music.
Sat 14 Aug – Bridey Rose & The Good Fellows (6.30pm & 8pm)
Bridey Rose's sound is a diverse mix of soulful indie folk blues. With memorable relatable lyrics and catchy chorus lines, each song is as individual as the next, with diverse layers of jazz vocals rock and country bluegrass. She captivates audiences with her highly passionate sound and feel, poetically delivering a strong soaring vocal with lows as deep as middle earth and highs that pierce beyond our atmosphere. She hits the Kolsen Bamboo Bandstand backed by her energetic band The Good Fellows, made up of some of Darwin's finest musicians.
Sun 15 Aug – Mandy Garling (6.30pm & 8pm)
Tue 17 Aug – Alice Cotton (6.30pm & 8pm)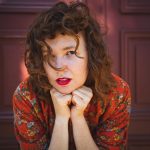 Alice Cotton is a Northern Territory singer-songwriter and Registered Music Therapist who has been compared to Australian artists Paul Kelly and Stella Donnelly. She transforms the mundane in the everyday to hit you with the depth and breadth of her storytelling
Wed 18 Aug – The Neo Trio (6.30pm & 8pm)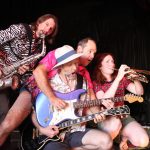 The fabulous NEO Trio and Company perform their unique style of original 'unplugged' soulful music combined with cabaret style songs and a gypsy jazz flare. With a variety of guest virtuosos including Per Forsberg on sousaphone, Sarah Lynar on trumpet and Lukas Bendel on percussion, The NEO Trio and Co are versatile and flamboyant.
Thu 19 Aug – Kate Oliver (6.30pm & 8pm)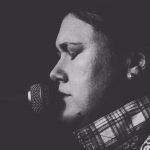 Australian-born country and folk artist Kate Oliver sings with the depth and beauty of the Katherine River, the lifeblood of the town she calls home. Kate is a traveler; making her way all over outback Australia while working, sharing stories, writing songs and playing music. This year's Festival sees Kate return to her home Territory, teaming up with local boys Aden Mackay and Dan Davis to melt the microphones and sing us all back home to a sense of a life well-lived.
Fri 20 Aug – The New Savages (6.30pm & 8pm)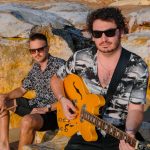 The New Savages play the Blues. But it's not your regular kind of blues. It's a mix between The Doors, Johnny Cash and Nick Cave. Picture yourself in a swamp in Mississippi's Hill Country, you've just stumbled into an unmarked Juke Joint and you can see bodies shaking and sweating to a kind of primal blues boogie. Now you're starting to get the picture.
Sat 21 Aug – TBC
Sun 22 Aug – Nightcliff Hill People (6.30pm & 8pm)
There's something new to discover every night – or a local favourite to enjoy! And on the weekend you can check out dancing from local groups as part of Dancing in the Park.